I really don't know what to blog about anymore. So I'm going to ramble a bit. Sorry if it's a bit scattered.
The boys and I don't do much since I am never in the mood to do anything. I do play with the boys at home and I love watching them wrestling around the house. Although I have to monitor it because they get a bit rough and run into things. My mom thinks its hilarious how I yell at them and tell them "NO PLAYING ON THE STAIRS!!". They love to do that and they don't listen very well. Haha my mom says its like having children.
I haven't taken the boys to the dog park because their tummies are a little weird lately and I don't have anyone to go with. Daniel used to go with me to the dog park almost everyday and it makes me sad to know he cant go with me. We had a mishap with the changing of food and I had to put them on a rice and chicken diet while I adjusted them to a new brand. I think they were allergic to the other kind.
Last night Benny threw up in my bed….I'm not sure what's wrong with him but Benny and Butterball are trash dogs. We've been having a problem with ants lately and my mom sprayed the trash can. I am thinking that maybe Benny got into the trash and got a little bit of the ant killer. I really have to watch him.
School is going okay. I know I have B's in my math and chemistry class but I am not sure what I have in English. Its kind of stressing me out. I pretty much need A's because I am at a community college. I've finally decided on what I want to do. I am going to be a chemistry major and then hopefully get into medical school. I'm not sure exactly what I want to pursue in the medical field but I'm aiming for doctor. Only time will tell. I'm still trying to figure out what school I am going to transfer to when I finish my general education. I have to take into consideration that I have Butterball and Benny so I don't want to go too far away…although I would love to attend school somewhere up north.
Daniel isn't liking college…..well, military college anyway. The first year at the Citadel consists of getting hazed, being pushed around, being the doormat, cleaning, shining, and following orders from everyone and anyone. I miss him a lot and I cant wait for him to come home for thanksgiving break. After thanksgiving he will go back to school for about two weeks then come back home for Christmas break. I am very excited. I hope that butterball remembers him….it would be sad if he didn't.
A couple months ago I came across this face book page for Petkiss Products. They were having a smiling pet photo contest so I decided to enter butterball's smiling photo. I had completely forgotten that I submitted a photo when Petkiss announced that Butterball won! We were sent some of their products. The boys love them! They are natural products which is great! We received treats and some stuff to give the dogs to help with their joints, breath, teeth, and best of all shedding. I spray the stuff into their food and it's suppose to help. Only time will tell! So here's photo time!
Here are all the winners!

Butterball and Benny opening the stuff we got!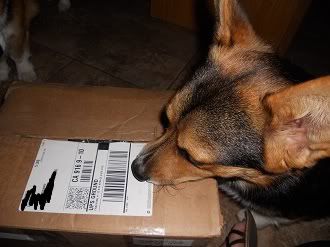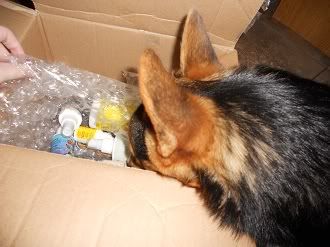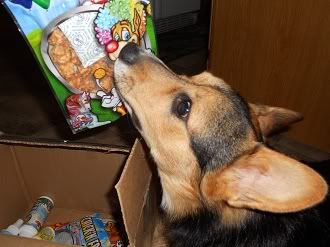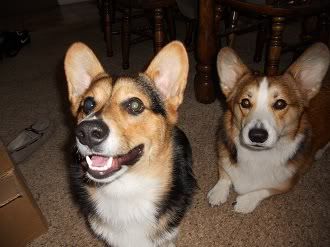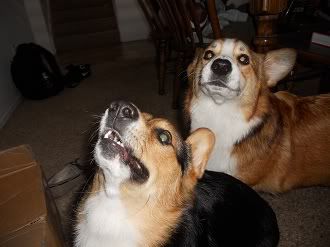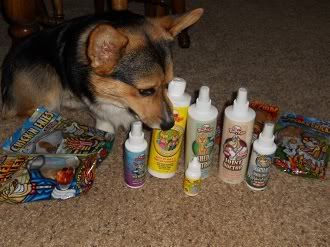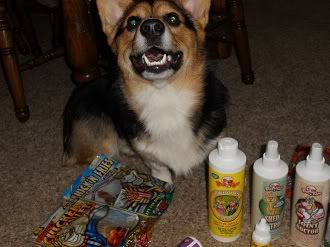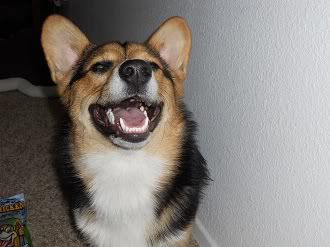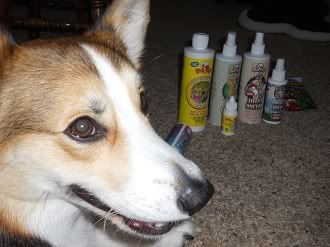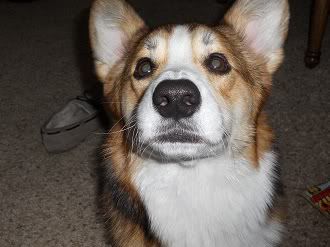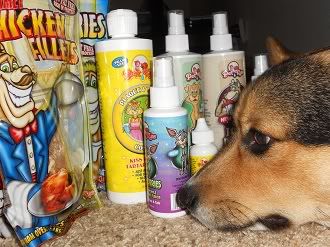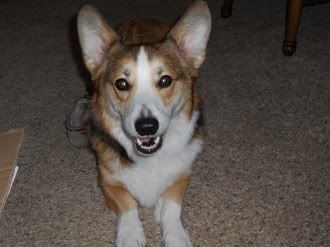 I hope you all have a great weekend and give your babies some extra lovin from Benny, Butterball, and I!